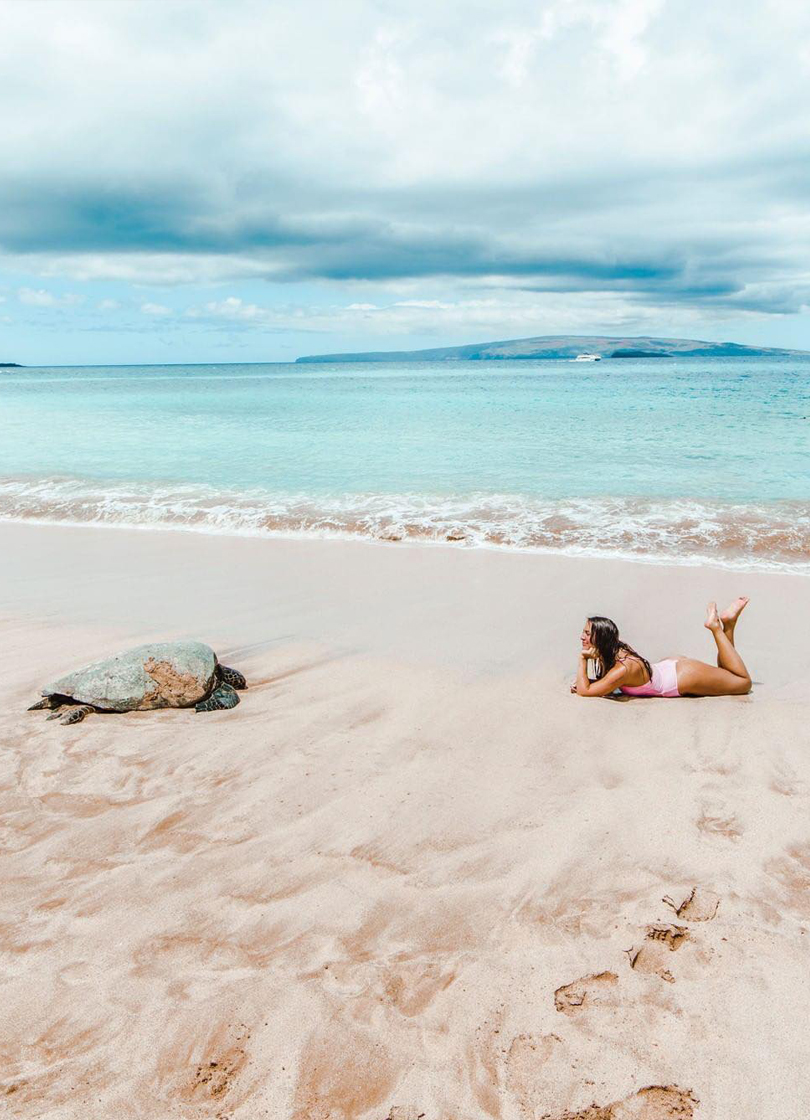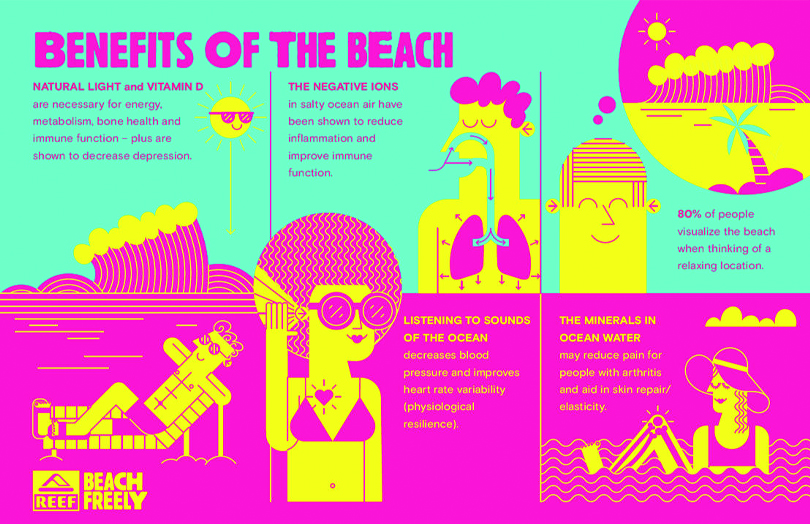 17/02/2021
YOUR BRAIN WANTS YOU TO BEACH MORE
At Reef, we have always known there are healing powers one can only find at the beach. Experiencing the fun, freedom and spirit that the beach has to offer is a transformative experience. It's no wonder that 80% of people picture the beach when asked to think of their ultimate relaxation destination, according to neuroscientist and stress expert, Dr. Heidi Hanna, the director of education for the American Stress Institute. But does the beach actually offer more health benefits outside of reducing stress? What is it about the beach that makes people feel so good? And how can we bring that feeling with us in everyday life?
Together we partnered with Dr. Hanna to find the physical and mental benefits of the beach, to prove our point that the beach is always the best medicine. We wanted to learn exactly how the beach impacts our health and what people can do to reap the benefits of the beach from wherever they are
MEET DR. HEIDI HANNA
Dr. Hanna is not only the Director of Education for the American Stress Institute and a published author, but serves as the Chief Energy Officer of Synergy, a consulting company providing brain-based health and performance programs for organizations. She not only understands what stress looks and feels like but is renowned worldwide for her research in combatting stress and promoting wellbeing. Furthermore, she is a San Diego local and uses the beach as her happy place.
WHY YOU NEED TO GET TO THE BEACH THIS SUMMER
There are science-backed reasons why your body relaxes at the beach. Whether it be the natural light and vitamin D kick-starting your metabolism and fighting depression, or the negative ions reducing inflammation and improving your immune function, the benefits of the beach all point to one thing: being near the ocean, under the sun and in the sand has some major benefits to your health and well-being.
GOT BEACH ON THE BRAIN?
We get it—not everyone can just walk on over to the beach every time stress starts to creep in. That's why we asked Dr. Hanna to find ways for us take our brain to the beach no matter where we are or how busy our day is. Here are four quick and easy steps you can take to reap the benefits of Beach Brain from your desk, on a walk, in the car, at home, or pretty much wherever:
1. Get grounded
The quickest way to get out of your more stressful environment and into a beach state of mind is through your feet. The sole of the foot is one of the most blood-enriched, sensitive parts of the body – prime to receive sensory information to help recharge the brain and body. By putting on your comfy beach sandals, you'll allow your feet to have a break and therefore trigger your brain to take one as well.
2. Listen to ocean sounds
Simply listening to the ocean decreases blood pressure and improves heart variability, AKA physiological resilience. Sound machines and apps that play ocean sounds are great tools to help you take a few minutes to relax, destress and soak in the benefits of Beach Brain.
3. Get some natural light
While nothing beats the all-natural rays of the sun and their power to boost energy, metabolism, bone health and immune function, simply flicking off the iridescent lights or turning away from your screen for a few minutes can make a world of a difference. Try natural light sources, such as candles, or wearing blue light glasses to filter out harmful rays from the many digital screens in your life.
4. Use beachy essential oils
Aromatherapy is all about what works best for you. There are hundreds of essential oils with different impacts on wellbeing. Lavender, ylang ylang and patchouli are all known to have calming effects. Lime, lemongrass and eucalyptus, on the other hand, are more uplifting and energetic. Mixing oils with both calming and uplifting effects can mimic the relaxing yet energic benefits of Beach Brain.
Needless to say, the beach can have some pretty incredible impacts on your health and wellbeing. Making even ten minutes a day to take your brain to the beach will not only impact your bones, metabolism and immune system, but will make you feel good and smile more. Now that's major.

Written by Reef | Originally appeared Here