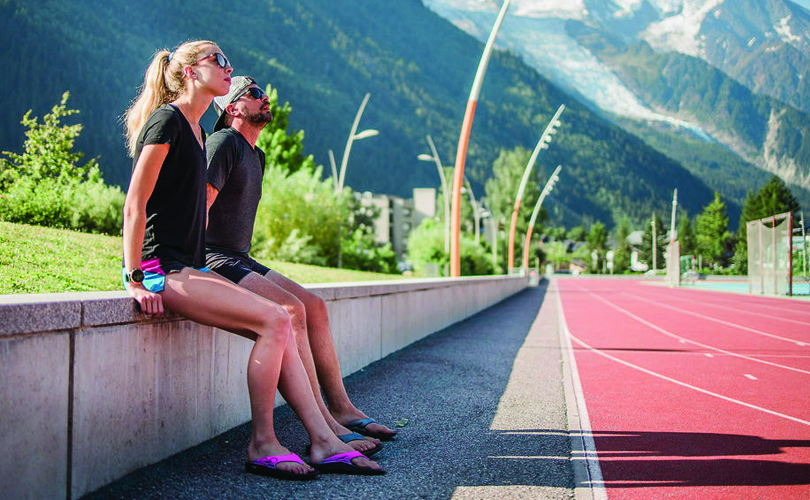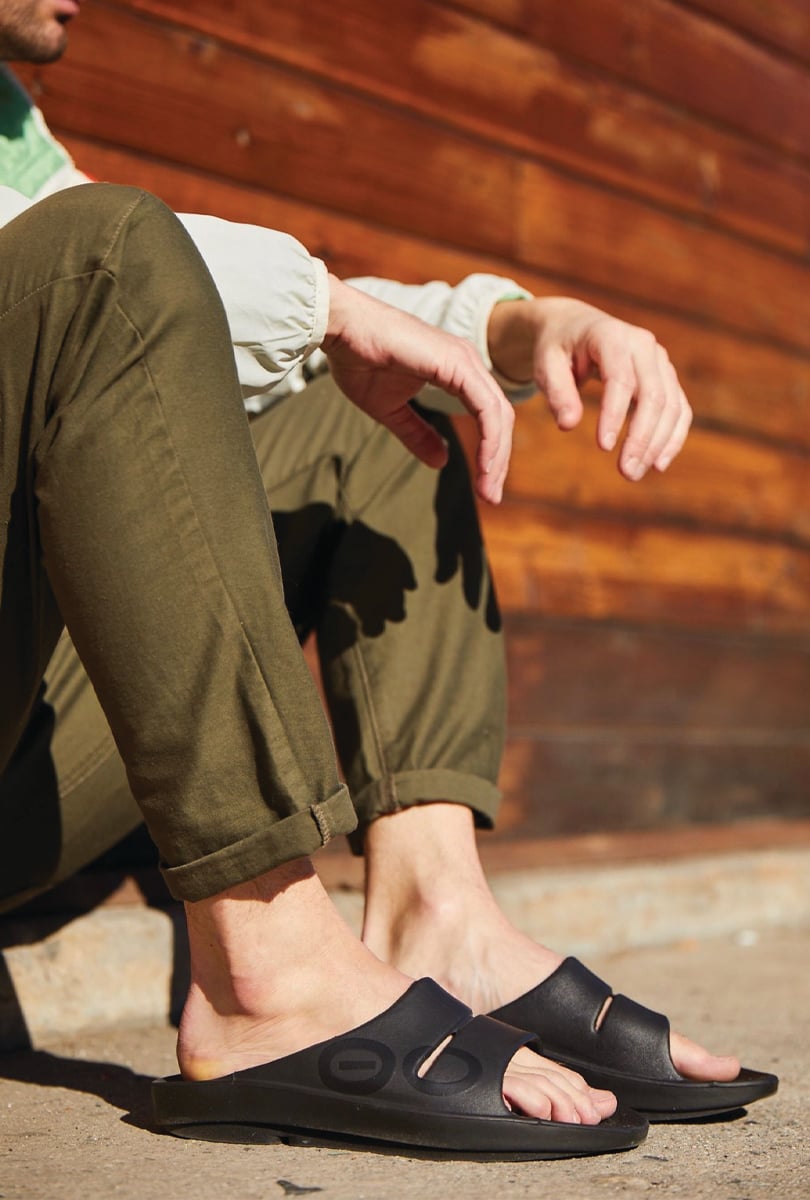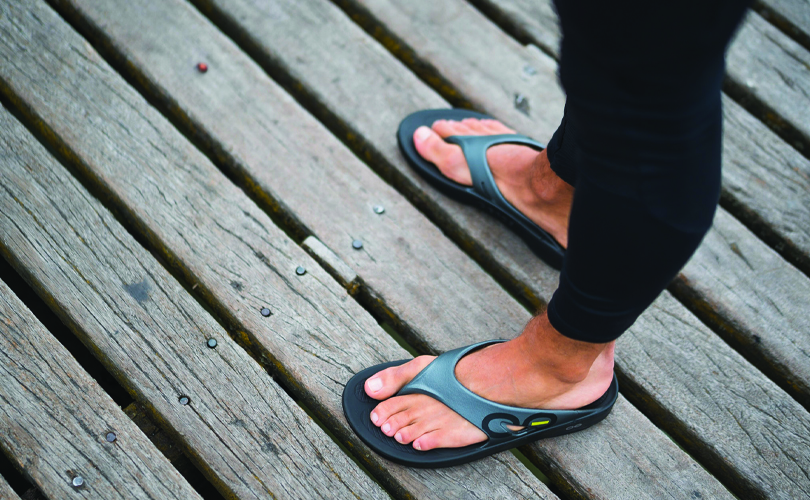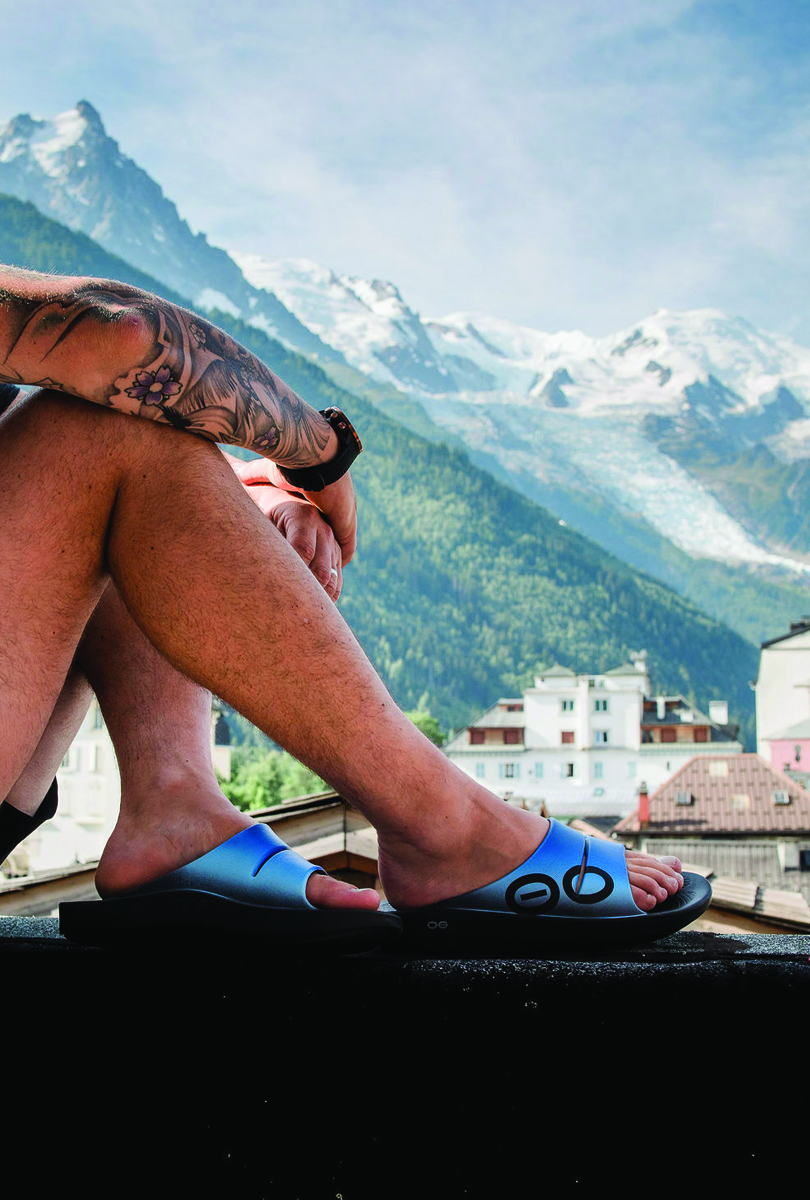 03/06/2020
UNDERSTANDING THE OO | OOFOS FOR INJURIES & PAIN
Written by OOfos | Originally appeared on OOfos


Ever since OOFOS was founded over 7 years ago, the brand has never wavered in its mission: to make people feel better. While our founders knew that OOFOAM absorbed impact and felt comfortable on the foot, they did not realize the material's true potential. 7 years later, word has spread about the unique nature of our shoes. We believe it is a few simple points set us apart from other footwear:
All OOFOS are made from OOFOAM technology, a foam that absorbs 37% more impact than EVA foam found in traditional athletic shoes.

All OOFOS have a patented footbed with a high arch designed to support the foot and relieve stress on the rest of the body.
The combination of our OOFOAM technology and patented footbed produces a shoe that reduces demand on the body, making it easier to walk around.
As expected, many people found the impact-absorbing OOFOAM footbed to be soft and comfortable. What surprised us was the outpouring of enthusiasm from our customers. People from all backgrounds have been drawn to OOFOS for various reasons. Some athletes have tried OOFOS to help reduce the impact on their bodies between workouts. Non-athletes dealing with pain or injury have found comfort and relief in OOFOS. Every time we hear positive feedback from our wearers, it helps fuel our mission to make people feel better. Here are a few stories from customers who are feeling the OO!
"I am an RN and work 12 hour shifts. I suffer from plantar fasciitis. My feet are normally in pain in regular shoes. Switching to OOFOS has made a HUGE difference. My feet never hurt at work anymore! These shoes have made a big difference."
"These shoes have helped tremendously in my recovery of plantar fasciitis! I am a personal trainer and GX instructor and could not take a break for recovery. OOFOS helped keep me working while recovering. Thank you!!!"
"I have plantar fasciitis. These shoes are absolutely the best I have come across. No more foot pain for me!"
"I stumbled upon the OOFOS brand by accident. What an amazing find! I have two different types of footwear from OOFOS. As a nurse, I am on my feet a lot and had been suffering from plantar fasciitis. Since I have started wearing the OOmg and the clog for all of my shoe wear, the plantar fasciitis has completely disappeared! I am pain-free!!"
"Life-changers! 2011, I was not walking due to inflamed metatarsals in my feet. I bought a pair of OOFOS slip-ons. My feet began to heal and I have been walking on them since. OOFOS revolutionized my life. I cannot go barefoot, nor am I able to wear regular shoes of any kind, because my metatarsals start to hurt."
"I have been found to have severe Metatarsalgia and OOFOS are the ONLY shoes I can wear without experiencing any type of pain."
"The soles in these shoes are the only ones I can wear when my metatarsalgia is acting up. The shoes are easy on my bunions. The flip-flops do not dangle on my feet and so are safer than other flip-flops. I'm so happy to have discovered OOFOS!"
– Amber
"I have arthritis and bone spurs and these OOFOS shoes and flip flops have made it easier to function all day without pain."
"With midfoot arthritis in both my feet, OOFOS have been a lifesaver. Around the house, I used to always walk barefoot or in socks, but not any more. The pain is cut in half with the softness of the soles soaking up the shock of my feet walking across the floor."
"The recovery sandals by OOFOS made a huge difference for me throughout this season. Wearing cleats for 162 games brought on some foot/heel pain and the sandals were a large part of my day to day management of it."  
– John Andreoli, Seattle Mariners
"I am amazed at how good my feet feel, as I can't afford the money for my foot pain meds. Have been wearing them day and night. Truly hoping for a pair for Christmas. Anyone who is having severe foot pain should try them."
"Within three weeks my sciatica pain was gone and my knee pain had lessened. I have been wearing the shoes exclusively since May. I have recommended OOFOS to many people and will continue to do so."
"These are the most incredible shoes ever. They take all the pressure off of your feet. I have had plantar fasciitis surgery and a broken foot and nothing takes the pain away like these. Recommend to everyone."
"I don't know what I would do without this product. I have many foot problems and now I can walk with no pain. Thank Heavens for OOFOS!!!
"My neighbor introduced me to OOFOS flip flops when I was telling them about my constant foot and back pain. My experience and relief with those led me to purchase the OOFOS clogs and a week after wearing those I ordered a second pair. I love them all and my pain has virtually disappeared! Thank you for such a fantastic product." 
"Two years ago I had an fall that caused a severe injury to my right leg. As a result I had to be supported mostly by my left leg for six months, which caused plantar fasciitis in my left foot. Nothing medically worked to solve the pain and I bought all kinds of recommended shoes for this type of pain...nothing helped. One day in my favorite shoe store looking for yet another shoe, I tried on an OOFOS flip flop...I missed my favorite summer shoe. Immediately it felt wonderful, but would that last? I walked up and down the isles testing it out, then took them home. Each day my foot got better. I have bought 4 pairs of flip flops and 4 other different styles...pretty much wear nothing else. I am an artist that has to stand at a design table for hours. MY FEET DO NOT HURT!!! I have told everyone, even strangers, how wonderful they are."