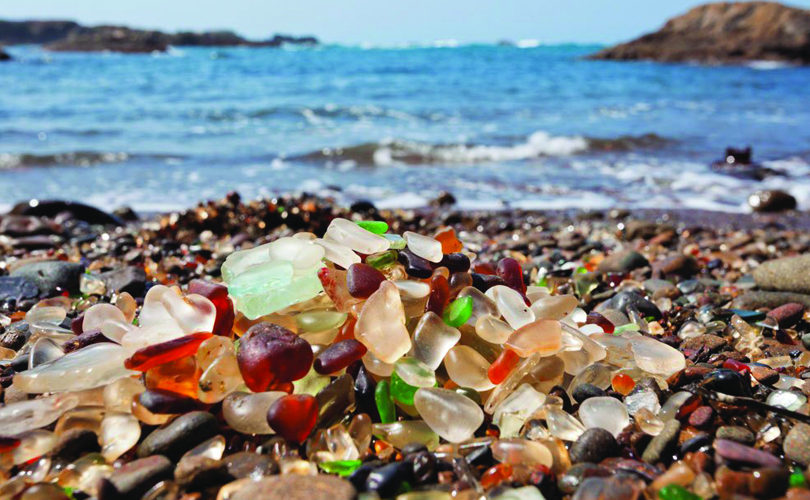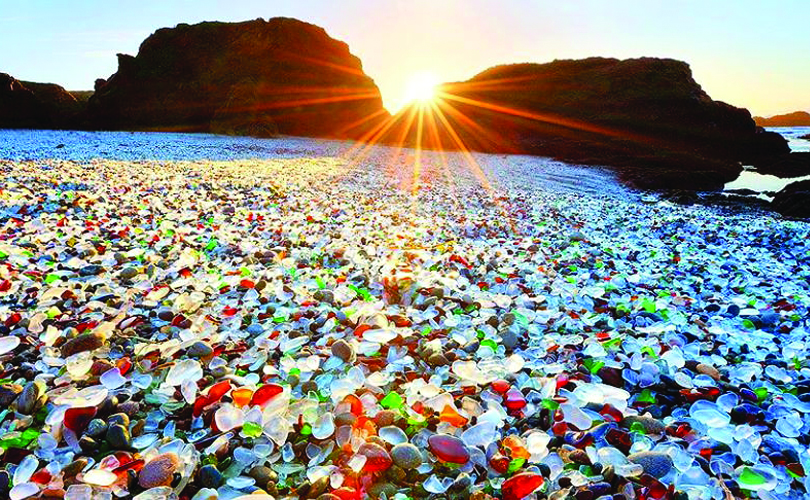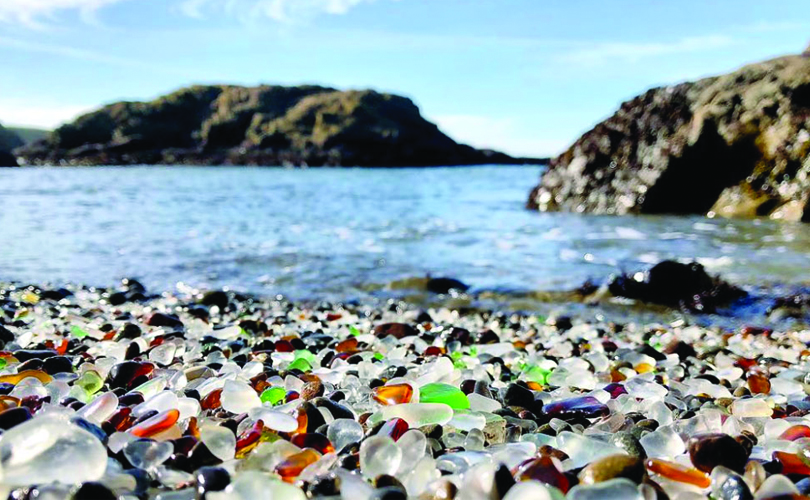 08/01/2019
THE MECCA FOR SEA GLASS COLLECTORS
Located in Northern California among the rocky coastline is what can be considered the Mecca for sea glass collectors around the world. A short walk to the beach off Elm Street in Fort Bragg, CA, is an area that once was the town dumping ground. Its otherworldly shoreline is now littered with smooth shards of sea glass.
From the early 20th century the area was used to dump the town's trash. Commonly known as "The Dumps" by the locals, fires were intermittently started to reduce the amount of refuse that collected there. This practice lasted until 1967, at which point the North Coast Water Quality Board wisely prevented any further dumping in this location.
The effects of surf and time have now transformed this dump into what is now known locally as Glass Beach. In some areas the glass completely covers the beach. Imagine walking on rubies, sapphires and diamonds... oh my! That is the feeling a true sea glass lover experiences when strolling this most surreal beach.
These days most of the sea glass is of your more common colours — whites, browns and greens. These colours were left behind by beachcombers back when it was "easy pickings" to fill a bucket with the more colourful and rarer colours of glass. Yes, that's right... buckets!
During my visit, I was amused at how Glass Beach transformed my own collecting behavior. On most beaches, on any given day, I would be thoroughly excited to find a well-rounded piece of green or white sea glass. Not here! I found myself on bended knee brushing aside those "ordinary" colours with short, frantic sweeps of my hand with the hopes of finding a cobalt blue, a vibrant yellow, or ruby red piece of perfectly frosted sea glass.
But alas, for the sea glass collector, the other beachcombing boot has dropped. Glass Beach has been taken over by the California Department of Parks and Recreation. It is now part of MacKerricher State Park and according to the Mendocino.com website, while they "encourage one to appreciate the beauty of the sea glass," it is prohibited to remove any from the beach.
Of course, if you truly love sea glass, it does not matter. This is a must-see destination! If you're in Northern California, don't hesitate to stop by... it's well worth the detour. I drove over six hours from Santa Cruz to get to this beach, and in a heartbeat, I would do it again.
Sea Glass Update: It seems that depending on who you ask, keeping the sea glass you find is permitted. The days I visited the beaches, they were full of sea glass hunters that had no intention on giving up their sea glass bounties.
What is not permitted is making you way from one cove to another by trespassing on the bluffs above as this is private property. If you do have to make your way to each cove your might try renting a kayak.