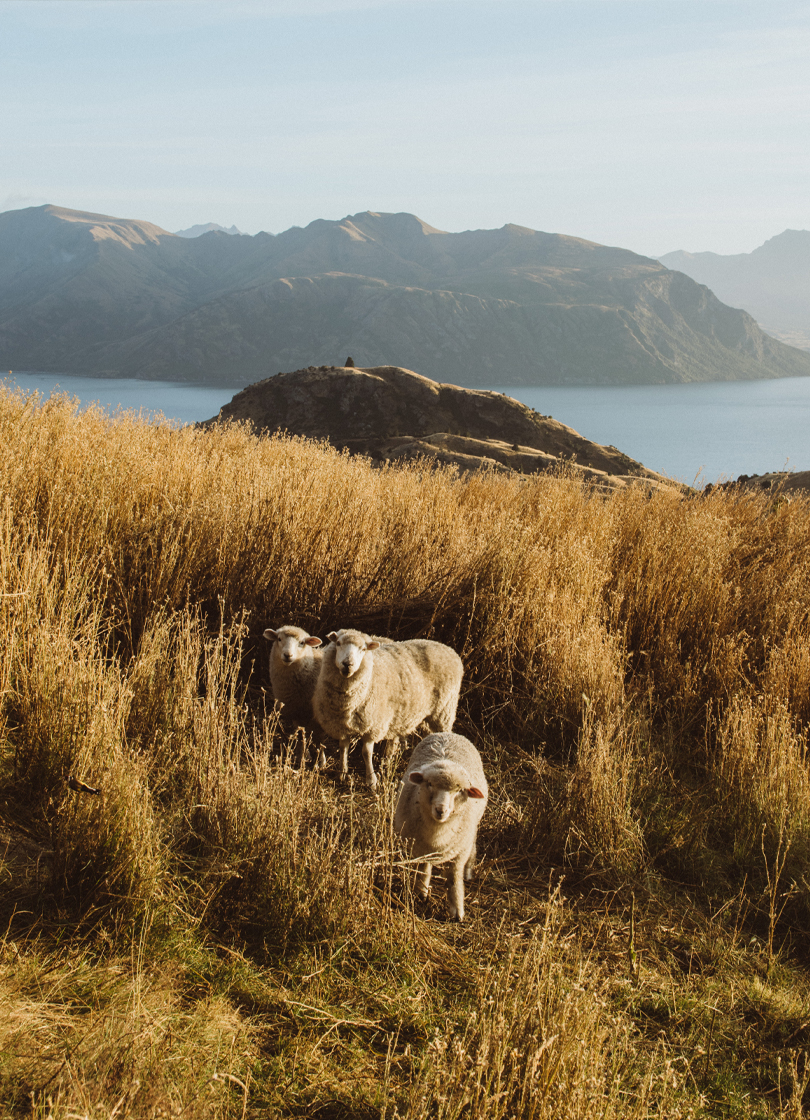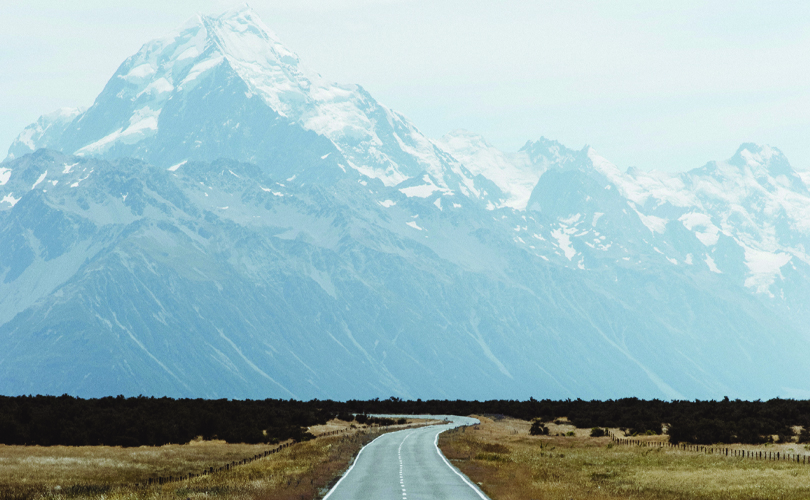 07/12/2020
Outdoor Adventures to Inspire Your Next New Zealand Trip
Earlier in the year, Melbourne photographer, Lane Meyer and his partner Hannah set off on an 11-day adventure to New Zealand, armed with a pair of  hiking boots and an eagerness to explore the natural beauty of New Zealand.
Follow their journey below.
Roys Peak
In order to beat the crowds, our alarm was set for 5am ready to take on Roys Peak. The spectacular views are set 1,580m above Lake Wanaka, taking between 2-3 hours to summit. With 16km ahead, we ensured our backpacks were full of plenty of water, snacks and jackets. The path is winding and often steep, so be sure to take regular breaks and catch your breath (under the guise of "taking in the view"!). A toilet can be found at the beginning of the hike as well as at the lookout near the summit. In order to fully appreciate the nature surrounding you, dedicate at least 7 hours to this hike. We also recommend booking accommodation nearby, to prevent long drives after this exhausting hike.
Blue Pools
After a short walk down the Blue Pools track, we were met with a busy and amazingly blue glacial fed river. Despite the sub-zero temperature of the water, it was time to slip out of our Merrell hikers and take the plunge! Thrill-seekers found themselves jumping off the spectacular Swing Bridges and put on a show for those relaxing on the banks. It may seem crazy at first, but you'll be left feeling refreshed, so be sure to pack your towel and bathers.
Aoraki/Mt Cook
After many roadside pits stops into Aaroki/ Mount Cook National Park, we squeezed into one of the last car spots, took off our sandals and got ready to hike. Hooker Valley was the hike of choice - with its stoney paths and 3-hour return length - it's essential to wear supportive hiking shoes. Icebergs can be found within the murky grey waters of Hooker Lake, often separating with a loud splash and then floating towards shore. Wind speeds are often high, so ensure you are well prepared for the conditions.
Milford Sound
The winding Milford Road had our heads looking left, right, up and down at the sheer cliffs and endless waterfalls. We experienced Milford Sound on a typical day... lots of rain! Our Merrell hiking shoes ensured we were protected from the rain, and waterproof jackets and pants are definitely recommended as rain falls on an average of 182 days per year. Essentials when taking on Milford Sound also include plenty of food, as the café/info centre closes at 5pm, and lots of insect repellent because the sand flies are otherwise impossible to escape. We too recommend participating in a cruise. Many companies offer 2-hour long cruises, allowing you to appreciate Milford Sound from all angles, getting close to lazing seals and underneath the amazing waterfalls.
Lake Marian
Within the Fiordland National Park sits Lake Marian, an alpine lake settled within a hanging valley. Another wet day in Fiordland meant waterproof clothes again, and Merrell hikers were a necessity on the treacherous and often muddy 3.5-hour return track. Perhaps on a hot day you could pack some bathers, but beware, with the beautifully clear water comes a very icy temperature. Consider packing light for this hike, as sections require very steep climbs. If you aren't up for the complete Lake Marian hike, be sure you consider visiting the waterfalls, which flow just 10 minutes from the carpark down the Lake Marian hike.
Written and Photography by Merrell | Originally appeared Here