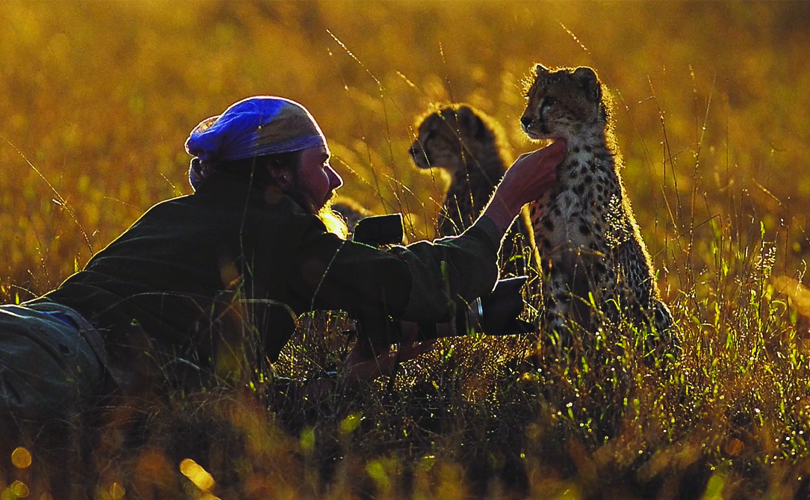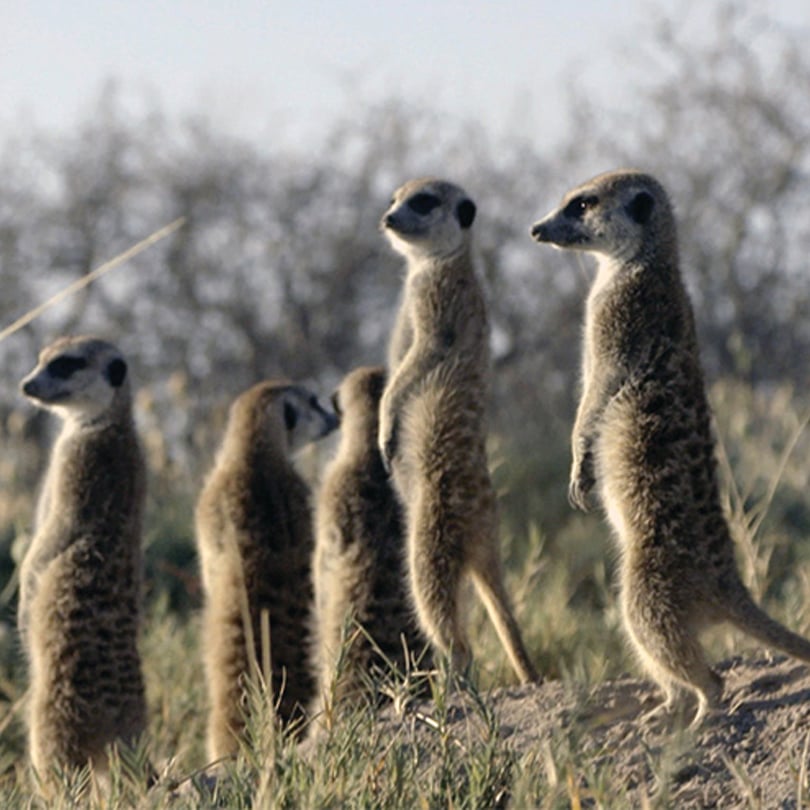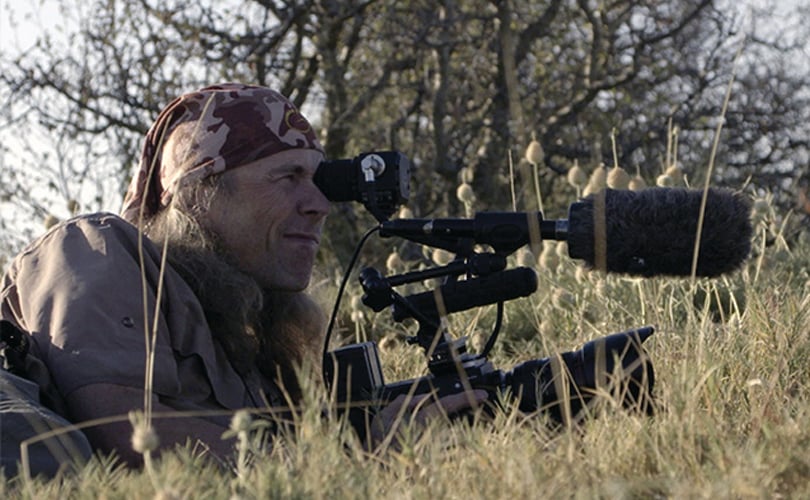 14/05/2020
MATTO BARFUSS - ARTIST, WILDLIFE FILMMAKER, AND PART-TIME CHEETAH
Written by Birkenstock | Originally appeared on Birkenstock
Matto Barfuss, successful wildlife filmmaker, achieved fame in the 1990's after spending months living among cheetahs. Wild at heart, he describes himself as "crazy, in a good way", even going so far as to select "Matto" (Italian for "crazy") as his professional name. He has a simple message: that we can learn from nature and animals. We caught up with Matto in the Kalahari Desert in Botswana, where he is shooting his latest film, about meerkats; and despite sometimes challenging environmental conditions, is always wearing his Birkenstocks.
Matto's love for Nature goes all the way back to his childhood. Growing up on a rural farm, he would often head out into the woods early in the morning to track deer like Native Americans once did, wanting to see how close he could get. He explains, "I always felt that I would find amazing stories in the great outdoors." It was at this point in his youth that Matto became a student of Nature. He completed his traditional school studies to make his parents happy, but Nature was his true education. Case in point, despite achieving his diploma Matto never collected it and his motto: "If the day ever comes when I actually need my diploma, I might as well give up!"
From Comics to Wildlife Documentaries
Matto is a visual person who likes telling stories. Even as a child, he drew comics – and had his first exhibition at the age of 14. Using the proceeds from the exhibition Matto purchased a 16 mm movie camera to start on his dream: Movie making. Matto has since made many documentaries for movie theaters and TV. His nature and wildlife films are both moving and educational. He came to the attention of a wider audience in the 1990s, when he lived with a family of cheetahs in the Serengeti.
The project was completely unplanned. But while filming, he suddenly saw a female cheetah, just 50 meters away. She watched as her cubs circled around him. A dramatic moment, as big cats don't fool around when it comes to their young. Matto instinctively attempted to behave like a cheetah, which was well received. He spent the next few months walking solely on all fours. The absolute highlight came when the cheetah mom let him look after the cubs as she went out to hunt. "At that point, I knew that I was part of the family," recalls Matto, beaming.
Maleika – a Project Close to His Heart
Cheetahs have been part of his life ever since. His film Maleika, which was released at movie theaters in 2017, documents this close bond. He accompanied cheetah mom Maleika and her six cubs over a three-year period, portraying her unconditional maternal love and relentless battle with nature. The Maleika project was created with minimal resources and just a single car. "I wanted to interfere as little as possible with nature," explains Matto, who is now a UNESCO prizewinner and UN ambassador.
Pure Freedom, the Ultimate Responsibility
Africa changed Matto's life dramatically and for the better. It is where he enjoys pure freedom and an intense feel for time. However, Africa also demands huge personal responsibility. "I have to resolve every challenge myself; a mistake could soon prove fatal," he explains. Trips are planned meticulously and not one detail is overlooked. Welcoming this responsibility, Matto loves Africa and spends at least six months a year there: "I simply close my door and leave Germany behind. I immerse myself in Africa and live as part of nature," says Matto, brimming with excitement. When working with animals, time seems to stand still – which, for him, is the greatest luxury.
Survival in the Toughest Conditions
As we arrive, Matto is busy making a film about meerkats. He is fascinated by their ability to survive in such a harsh and hostile habitat. "Meerkats are very social and incredibly well organized," recounts Matto. "There is always a sentry who keeps watch for eagles or jackals as the others search for food."
Scorpions and Birkenstock
Meerkats like to prey on scorpions, which can be seen running around all the time during the rainy season. The meerkats are immune to their venom. "I have to be pretty careful during filming though," says Matto, laughing. Nonetheless, he only ever wears Birkenstocks, which give him the freedom he needs. "The fact that I am living as part of nature with the meerkats has to be reflected in my feet," he points out. Matto wears Birkenstocks in every situation. As such a freedom-loving person, he particularly appreciates the openness of the sandals. "They are simple, comfortable, and so thick that not even acacia thorns can pierce them," says Matto. "I think we're a pretty good team ..."