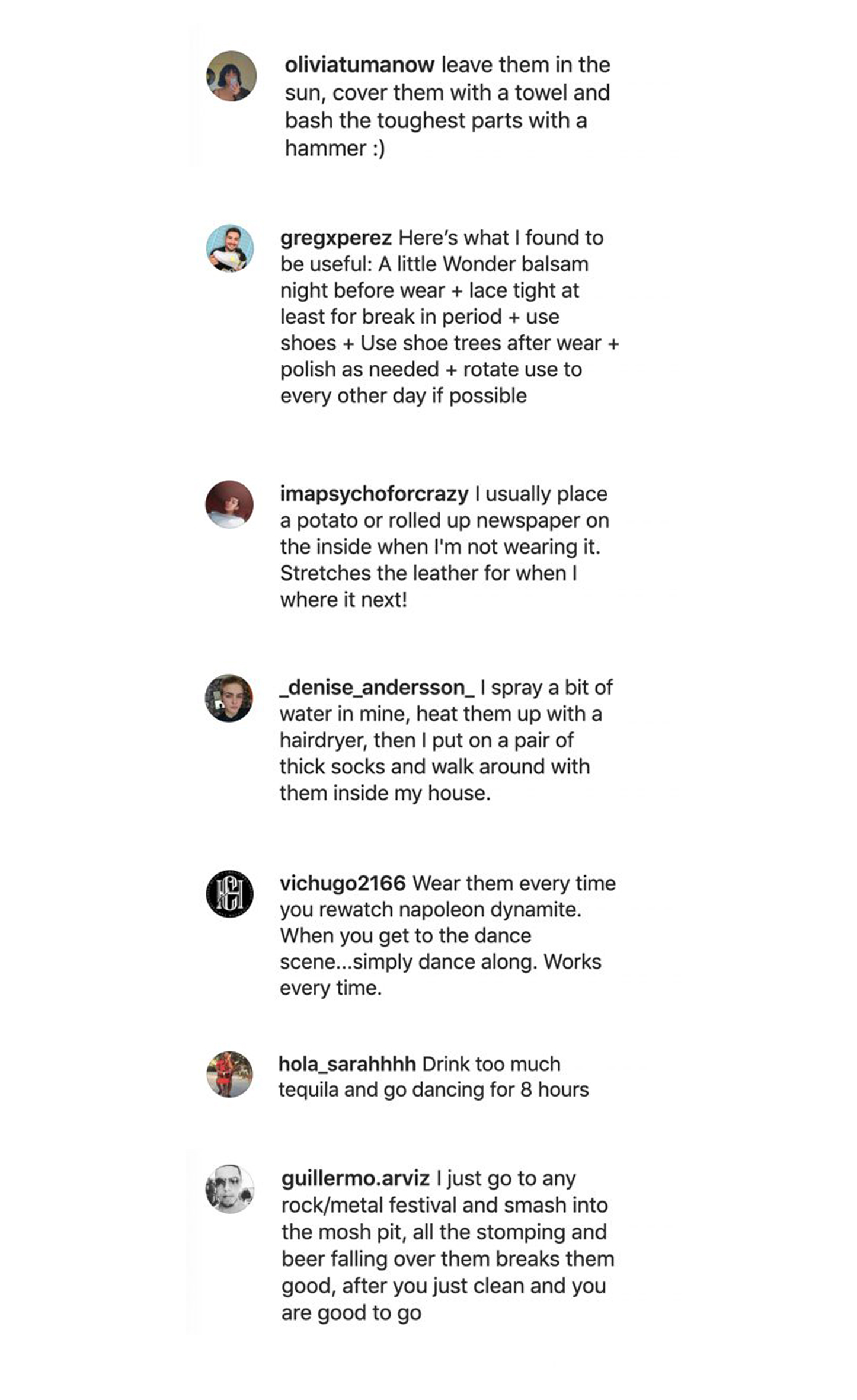 13/01/2021
HOW TO BREAK IN DOCS: YOUR BEST TIPS
New Docs. Old tricks. When it comes to breaking your DM's in, we know there are some tried and tested ways to do so. But we wanted to hear from the resident experts, the Docs community.
Whether dancing, working, or clambering your way to the barriers of your favourite band, who could be better to give advice on how to break them in than the DM's community. We asked you to share the best, strangest and most successful ways you know about how to break new DM's in.
Docs are made to be durable… and @oliviatumanow puts her DM's through their paces.
Lacing up your DM's tightly to begin with helps them mould to the shape of your foot, and allows for the leather to shape to the way you move. Coupled with some Wonder Balsam, you're onto a winner. Tip via: @gregxperez.
Potatoes are one thing we never thought we'd be putting in our Docs but @imapsychoforcrazy has a point, as this can help take the leather take shape and make them more comfortable, quicker.
A thick pair of Doc socks can make all the difference in the breaking-in period. Via @_denise_andersson.
We can't comment on the effectiveness of this, but we salute you @hola_sarahhhh.
We're with @guillermo.arviz, DM's must be initiated at a gig or festival. We use Ultra Protector to protect them before-hand.

Written by Dr Marten | Originally appeared Here