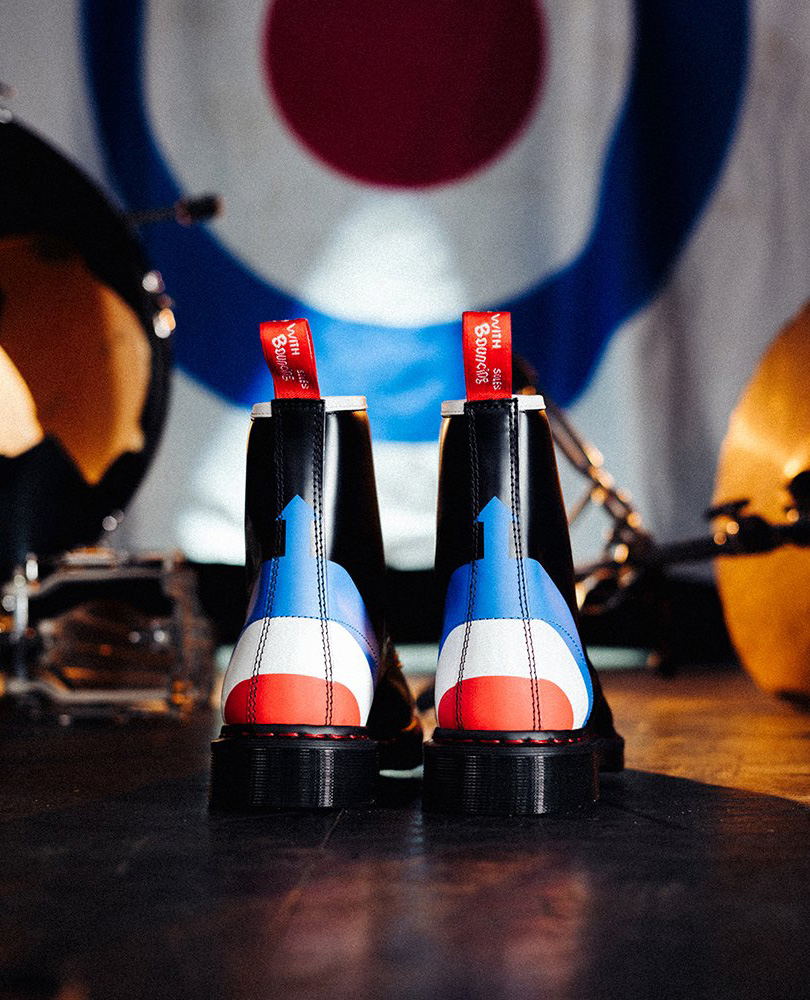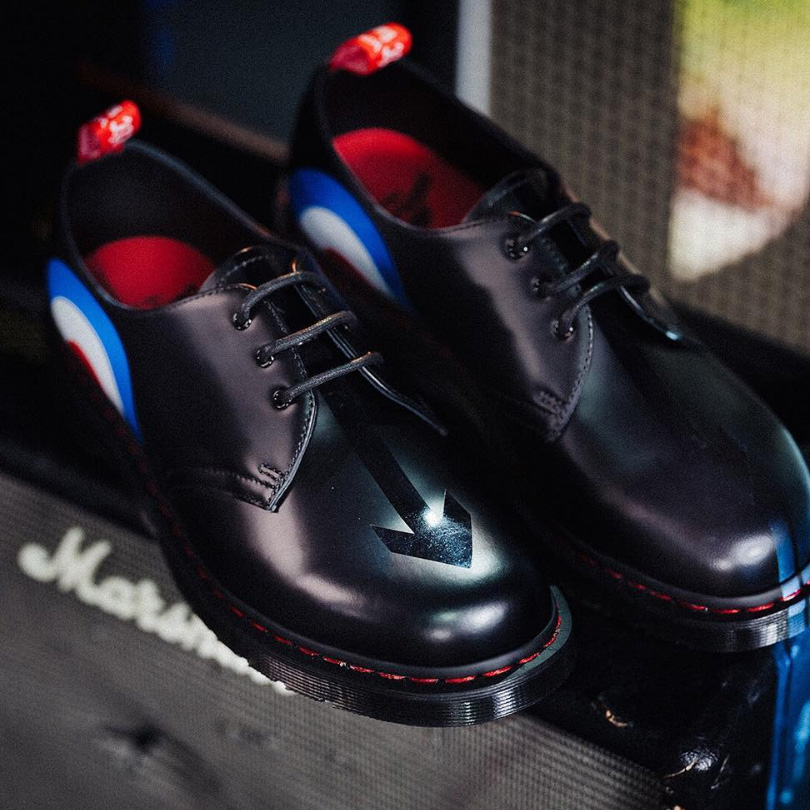 21/06/2019
DR. MARTENS X THE WHO A COLLABORATION DECADES IN THE MAKING
Written by Dr. Martens | Originally Appeared on Dr. Martens
When Pete Townshend wore a battered old pair of Dr. Martens 1460 boots on stage in 1967, he catapulted our modest workwear brand into the world of rock'n'roll, and music has been our heartbeat ever since.
The Who's riotous live shows smashed their way to the top of the British mod scene and throughout America, we were there every step of the way. As the band's fame and notoriety exploded, our 1460 boot became as iconic as Townshend's infamous scissor kicks and jumps, becoming a symbol of rebellious self-expression. The guitarist and songwriter even credited his footwear for his energetic stage moves, claiming "With my new 'Air Soles', I literally started to fly."
Now, with this new collaboration, Dr. Martens and The Who have come full circle… or rather: full mod target. The Who's emblem, the tri-colour target, is one of the most iconic symbols in rock music history; so from socks to shoes, we want every piece to capture the scooter-riding, bespoke-suit-wearing, seaside town-crawling Mod aesthetic the band pioneered.
Kicking off with the classics; the 1460 8-eye boot, featuring a DM's Smooth leather upper, red welt stitching, tri-colour target logo and dual-branded sock liners. We took the very same design signatures for our 3-eye 1461 style. Placing the iconic mod target on the side of the shoe for maximum impact and a subtle arrow running from tongue to toe.