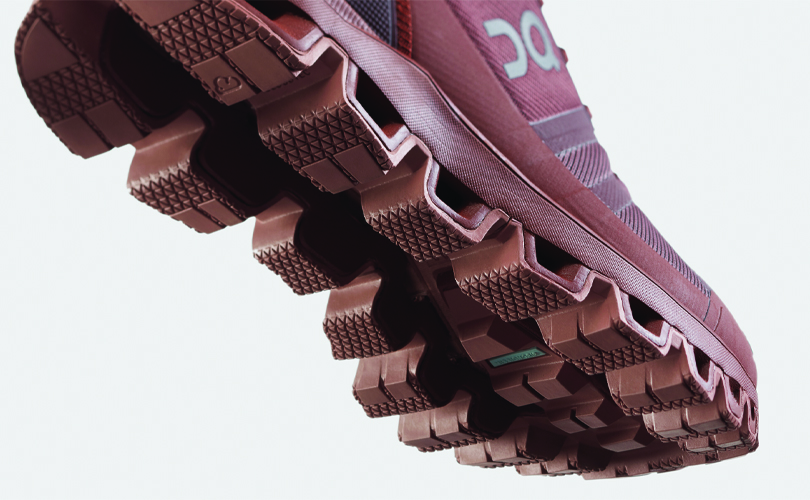 01/05/2020
DISCOVER THE FIRST ON HIKING BOOT: THE CLOUD ROCK WATERPROOF
Written by On | Originally appeared Here
Meet the Cloudrock Waterproof. Born in the Swiss Alps for those that live for adventures outdoors. Built for traction, pace and protection in tough terrain — no matter the conditions. Up to 35% lighter than competitors and backed up by a barrage of On innovations. Hiking is about to be rocked.
As a Swiss brand, we know a thing or two about running in the mountains. They've always been our testing ground. On shoes and outdoor apparel items are engineered to free you from the weight and bulk of traditional outdoor gear. Our newest innovation is no different. 
Lightweight but durable and tough, the Cloudrock Waterproof's state-of-the-art membrane protects against both wind and water yet still allows for optimum breathability. A durable, rigid engineered mesh in the midfoot means stability even on unstable ground, while the lighter, flexible mesh in the forefoot lets air flow to keep feet feeling fresh. 
Underfoot, an advanced application of our patented Zero-Gravity CloudTec® technology is re-enforced by the combination of a micro engineered outsole and a sticky Missiongrip™️ overlay. Missiongrip™️  was created in our search for the ultimate outsole for running off road. The core of the challenge lay at the heart of the trail's ability to thrill like no other running surface – terrain that's impossible to predict. 
In this case, it works equally well on a hiking shoe. Two different grip patterns, for performance in wet and dry conditions, combine with deep, central lugs to bite into soft, soggy ground. It's CloudTec® meets Missiongrip™️ and result is the much-loved sensation of running on clouds but with the aggressive traction and security of a trail shoe. 
Perhaps the biggest innovation on the Cloudrock Waterproof is the brand new FlexLock lace system. Featuring a specially designed, multifunctional hooks - created in the Lab and tested on the trails by the On team , and already making waves in the world of design - to bolster traditional lacing with a locking mechanism.
But, in a subtle nod to the On icon the Cloud, the unique two hook system also allows for speedy, one-pull lacing too. Elastic lace bands across the tongue, which debuted with the Cloudventure, keep lace endings tucked safely out of the way. 
Propelling your every step is a specially engineered Speedboard™ tucked above the rows of Cloud elements. Engineered to be slightly wider through the middle section to better disperse pressure and offer increased stability.
To enhance the rolling motion of the Speedboard™ and keep you moving forward, we've added two additional Clouds elements in the shank - or middle section. This further increases the amount of contact between your foot and the ground - essential to feeling surefooted.
The high collar protects ankles and, like the tongue, is reinforced with padding. An angled cut out to the rear allows for freedom of movement - especially on downhills or when moving at speed - without compromising on hold or security.  
Strong but light and surprisingly supple, the 360° rubberized mudguard, that also debuted with the Cloudventure, connects to the outsole to the rest of the boot for the ideal blend of speed and shield