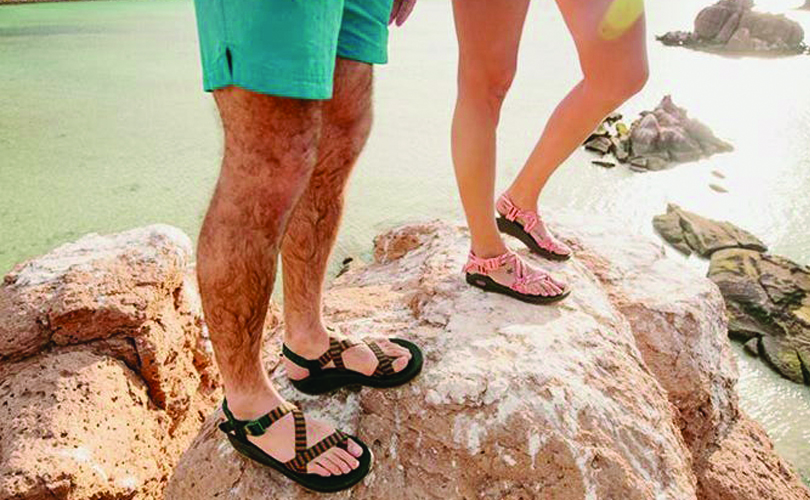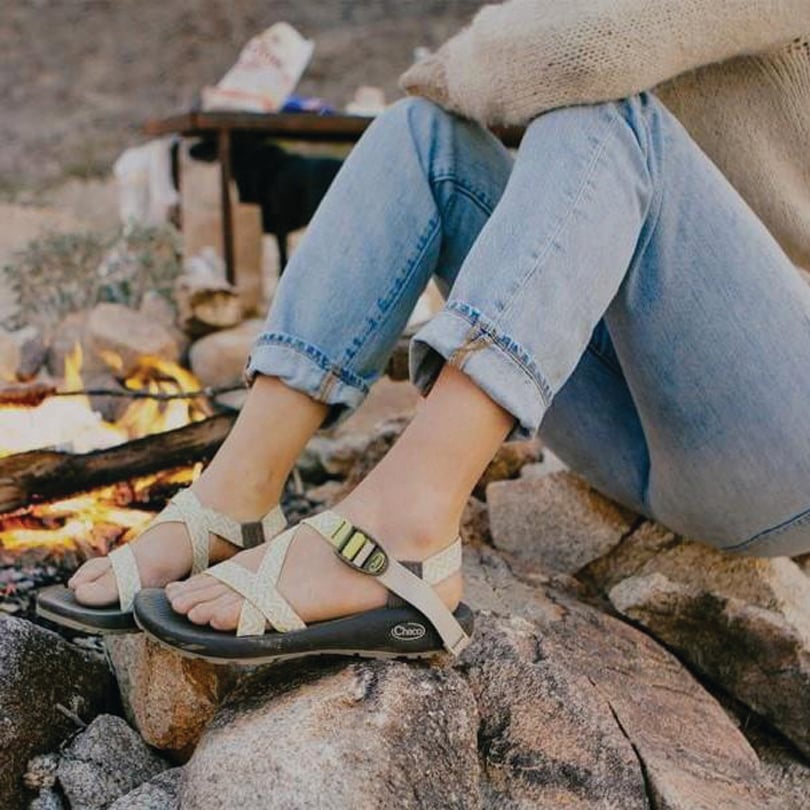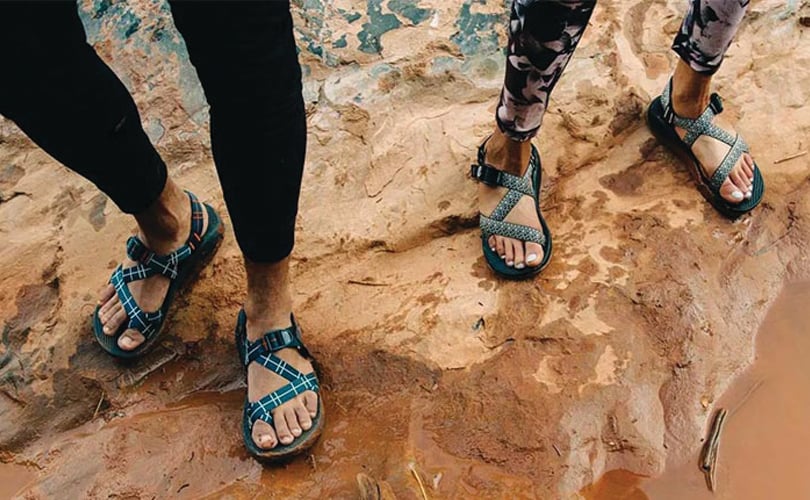 26/05/2020
CAN YOU HIKE IN SANDALS?
Written by Chaco | Originally appeared here
One of the most frequent questions we get asked is: can you hike in sandals? While there is a wide range of advice and discourse out there, the short answer is: 100%, yes. Listen, there are about as many deep-seeded opinions on proper hiking footwear as there are sports fandoms. With those comes the same steadfast rivalry, opinions, and hurt feelings. But when it comes down to it, we've had members of the Chaco Nation thru-hike the Appalachian Trail and Pacific Crest Trail and run marathons in their Chacos.
There will be those who claim that the only proper hiking footwear is old school boots, made of stiff horse leather with ankle supports reaching your knees. There will be people who say a person is foolish for lacing up in anything other than a trail running shoe weighing in at half an ounce. And there will be those who tell you that hiking barefoot like our primal ancestors is how the human foot was meant to travel—and then they'll try to sell you shoes to hike "barefoot" in. The bottom line is you should find something comfortable and supportive that is broken in, has good traction, and that you're used to wearing. Then hit the trail.
THE BOTTOM LINE IS YOU SHOULD FIND SOMETHING COMFORTABLE AND SUPPORTIVE THAT IS BROKEN IN, HAS GOOD TRACTION, AND THAT YOU'RE USED TO WEARING. THEN HIT THE TRAIL.
That being said, there's a difference between hiking in .99 cent sandals you bought at the beach cabana and hiking in Chaco's iconic Z/Sandal. Board certified by the APMA (American Podiatric Medical Association), our signature LUVSEAT™ Footbed provides long-lasting comfort and arch support while our rugged ChacoGrip outsole unlocks difficult terrain with its durable, all-terrain traction. Below is a short guide for the best Chaco sandals for hiking based on personal needs and preferences:
Best for added stability while scrambling over rocks: Z/Cloud 2
Chaco's Z/Cloud 2 has the ever divisive toe strap. Some members of Chaco Nation love them, while others prefer to go with the Z/ Cloud 1 and leave their big toe free to wiggle. The toe strap adds a touch of extra security and strap-down stability, providing a bit more foot-to-sandal connection for slippery stream crossings and rock scrambles.
Available in women's and men's
Best for floating down the trail: Z/Cloud Series plus the Mega Z/Cloud
The Z/Cloud series takes the already supportive LUVSEAT footbed and adds a layer of instant "ahh" cloud cushioning for extra comfort that will float you down desert trails and up to mountain vistas. Best for those who want to spoil their feet on long treks. 
Z/Cloud available in women's and men's
Mega Z/Cloud available in women's and men's
Best for protecting your toes over tricky terrain: Odyssey
Some trails just require toe protection—period. But that doesn't mean you have to sacrifice the Chaco feel. The Odyssey collection provides signature Chaco comfort and support, while protecting toes from stream beds, rocky debris, and anything else Mother Nature might throw in your path.
Available in women's
Pick a pair, hit the trail, and share your photos with us!